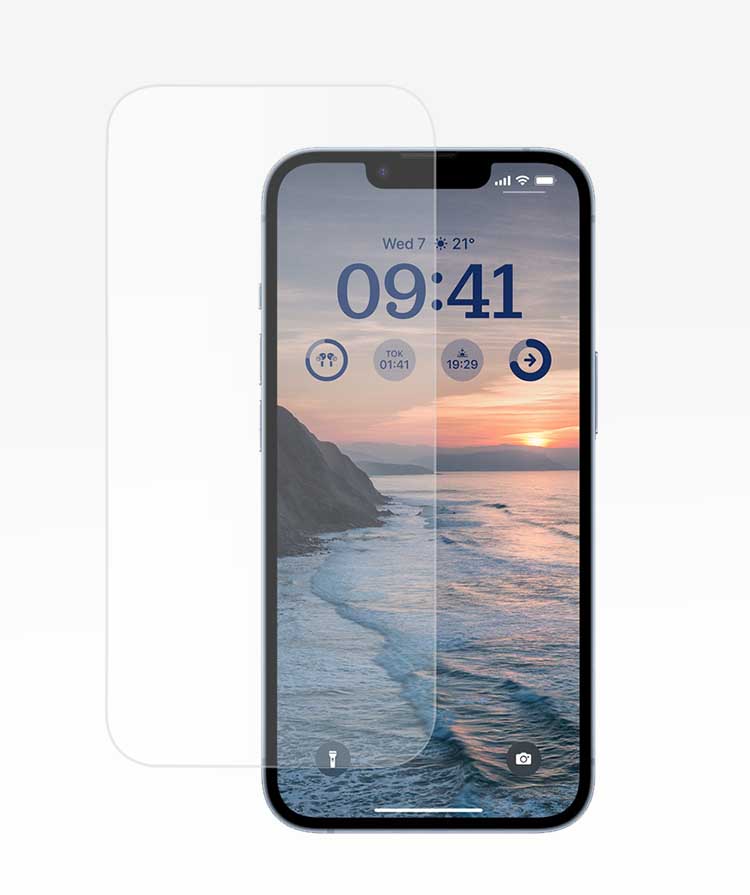 iPhone 15 Screen Protector
✓ Crystal clear
✓ Ultra tough
✓ Effortless installation
✓ Smudge resistant
✓ Money-back protection guarantee

Introducing the world's toughest iPhone 15 screen protector. Crafted from the highest quality tempered glass, it's a must-have for anyone who loves fearlessly exploring the great outdoors.
The ultra-slim, crystal-clear shield provides unbeatable protection against scratches, cracks, and other costly accidents. And we back it up; it's the only screen protector in the world with a 100% protection guarantee - if your iPhone screen somehow breaks in our screen protector, we'll refund every cent.
AGAFAY DESERT, Morocco
Tested in the toughest environments.
WILL IT PROTECT MY IPHONE SCREEN?
Yes. Every Dropguys® iPhone Screen Protector has been rigorously tested to ensure complete protection for your iPhone Screen. This screen protector is protect against drops up to 10ft.
How Tough is it?
iPhones with Dropguys® screen protectors have fallen off trucks, down rocky hillsides and even dropped from a 6th floor balcony, only to survive with the iPhone in pristine condition.
IS PROTECTION GUARANTEED?
Yes. Achieved the impossible by damaging your iPhone screen with a Dropguys® iPhone screen protector? We'll refund every cent of your purchase.
WHAT'S MAGSAFE?
MagSafe refers to the iPhone's ability to wireless connect (through the device's internal magnets) to accessories such as charging pads, car mounts, wallets etc.
How do I install the screen protector?
Installation is effortless. Simply use the free installation tray included in the package.
Is shipping free?
Shipping is fast and free on all orders of $35+ within the USA. Most orders arrive within 4 business days. 2-Day shipping is also available during checkout.
ADD A DROPGUYS® IPHONE CASE
FAQ
Have a question not answered below? Our friendly staff are available 9am - 9 pm EST. Contact us today.
We proudly provide fast free shipping on all orders within the USA over $30.
3-5 Business days - Free (USPS)
1-2 Business days - $10 (UPS)
All orders placed before 4pm EST (Mon - Fri) are dispatched the same day.

Shipping prices and durations for international orders are calculated at checkout.

Overseas deliveries are usually delivered between 7-20 business days.
Yes, we ship all over the world. Shipping costs will apply, and will be added at checkout. We run discounts and promotions all year, so stay tuned for exclusive deals.
We make returns a breeze. Simply use our online returns portal to create your shipping label within 60 days.

We don't have any silly return rules, so open your order and enjoy using your Dropguys® product.

Start a return.
Yes we do. Our screen protectors are designed and engineered to a higher standard. This allows us to give you complete confidence to purchase with a money-back guarantee.